The Unreal Engine has been used since 1998 to make hundreds of incredible games of every imaginable style and genre. From Batman to Rocket League, Mortal Kombat and more, this is the software that the industry's biggest developers have used to make the most popular games that keep us coming back for more. 
Learning a new software can be a daunting task. But no Fear! This class will guide you through Unreal's interface and introduce you to its basic concepts and functionality so you're ready to start exploring the what the engine can do. 
---
Required MaterialsYou will have to bring a laptop with the Unreal Engine 4 Installed. You can download it free here. We also reccommend bringing a mouse.
---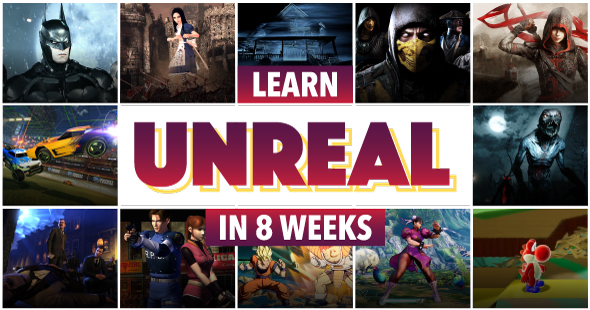 LEARN UNREAL IN 8 WEEKS - New YorkTuesdays & Thursdays, 6:30-9pmMarch 27th - May 17thThe Alley - 119 W 24th St.New York, NY 10011
---
Meet the Instructors:Javier Olazabal & Ryan CarperEnvironment Artist & Gameplay Programmer, Defiant Studios
Javier has 8 years of industry experience working on AAA titles like Infamous Second Son, Call of Duty: Advanced Warfare, Just Cause 3, and Marvel Heroes. As an environment artist, he's got lots of tips and tricks on a variety of subjects from level design to level layout, prototyping, and more.
Ryan is a Gameplay Programmer for Avalanche and Defiant Studios working on games like Just Cause 3 , Ryan has extensive experience with feature development, in-game cinematics, and visual scripting. He's the perfect mentor to help you identify and achieve your gameplay goals.